Introducing the Excel Model Adapter
Excel Spreadsheets have been used within businesses to model simple problems for decades. Spreadsheet solutions which often start out as well-controlled and simple prototypes are often added to over time becoming more unwieldy and less transparent. The level of control or governance applied to these end-user solutions is rarely adequate; whilst it is possible to install some level of control using passwords this is still not secure and there is no automated record of changes made to spreadsheets.
The ideal solution in many cases would be for these spreadsheets to have been developed in modelling software but often the materiality of the results produced, and everincreasing time pressures leads to little appetite for such development to be carried out.
Developed for actuarial, finance & risk functions, the Excel Model Adapter (EMA) transforms any end-user developed spreadsheet application into a fully operational model. The EMA can be used across the entire insurance enterprise and will be available in two editions:
EMA Analyse
Comprehensive analysis of any Microsoft Excel workbook content, regardless of its size, complexity, and features. EMA Analyse is run without a Mo.net license, meaning anyone can explore the risks within their solutions and generate powerful insights.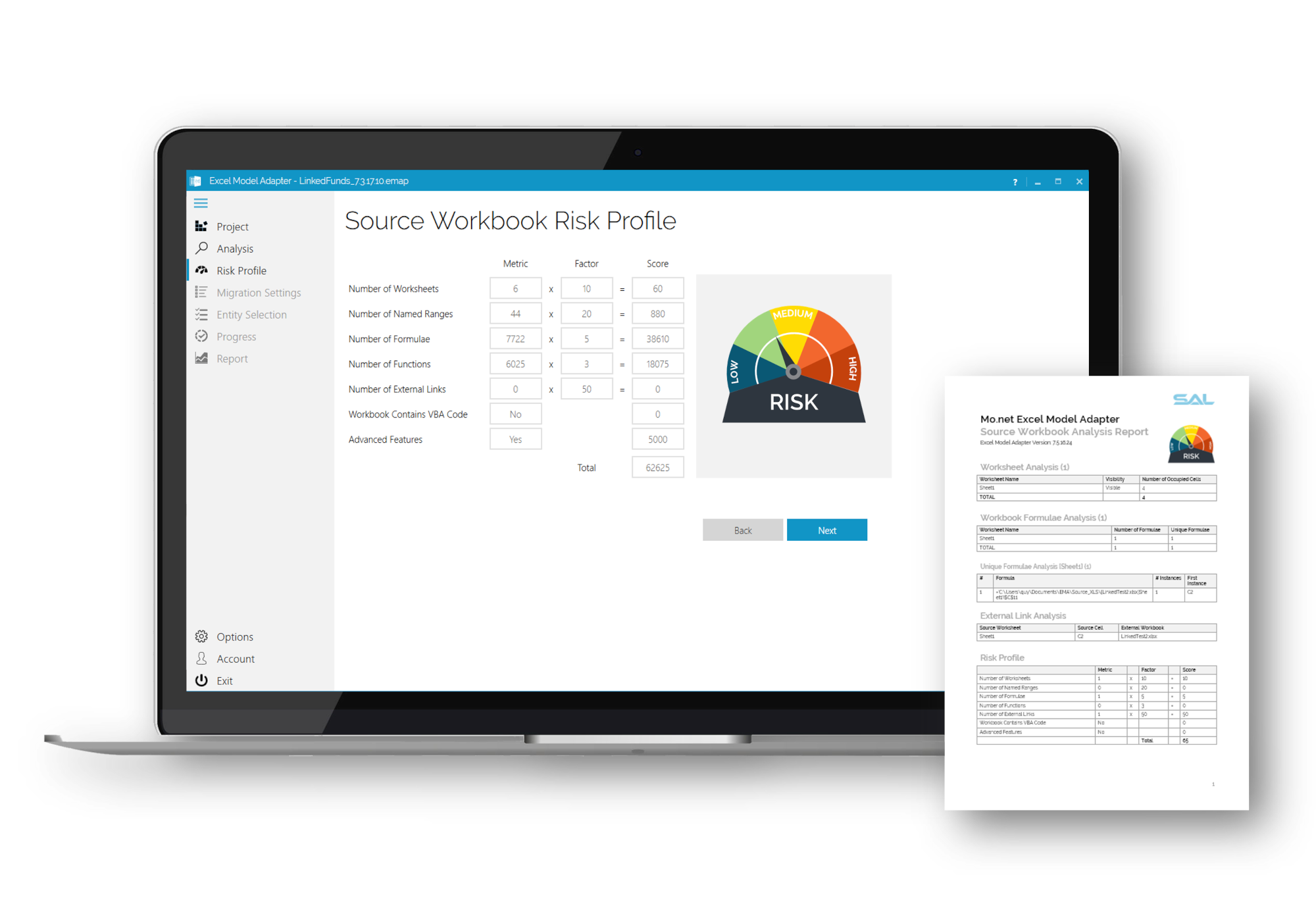 Discover & analyse advanced features and functions in any source Microsoft Excel workbook
Gain powerful insights & generate risk scores based on user-defined ratings
Export detailed risk profiles to Microsoft Word or PDF documents
Agnostic to industry or application
Mo.net license not required
Available Now
EMA Migrate
Transform any end-user developed spreadsheet application into a fully operational model by converting all elements of the source workbook into corresponding & clearly segregated Mo.net components. Once migrated, the project then benefits from the other best in class features of the Mo.net platform, such as control, performance, transparency, flexibility and enterprise integration.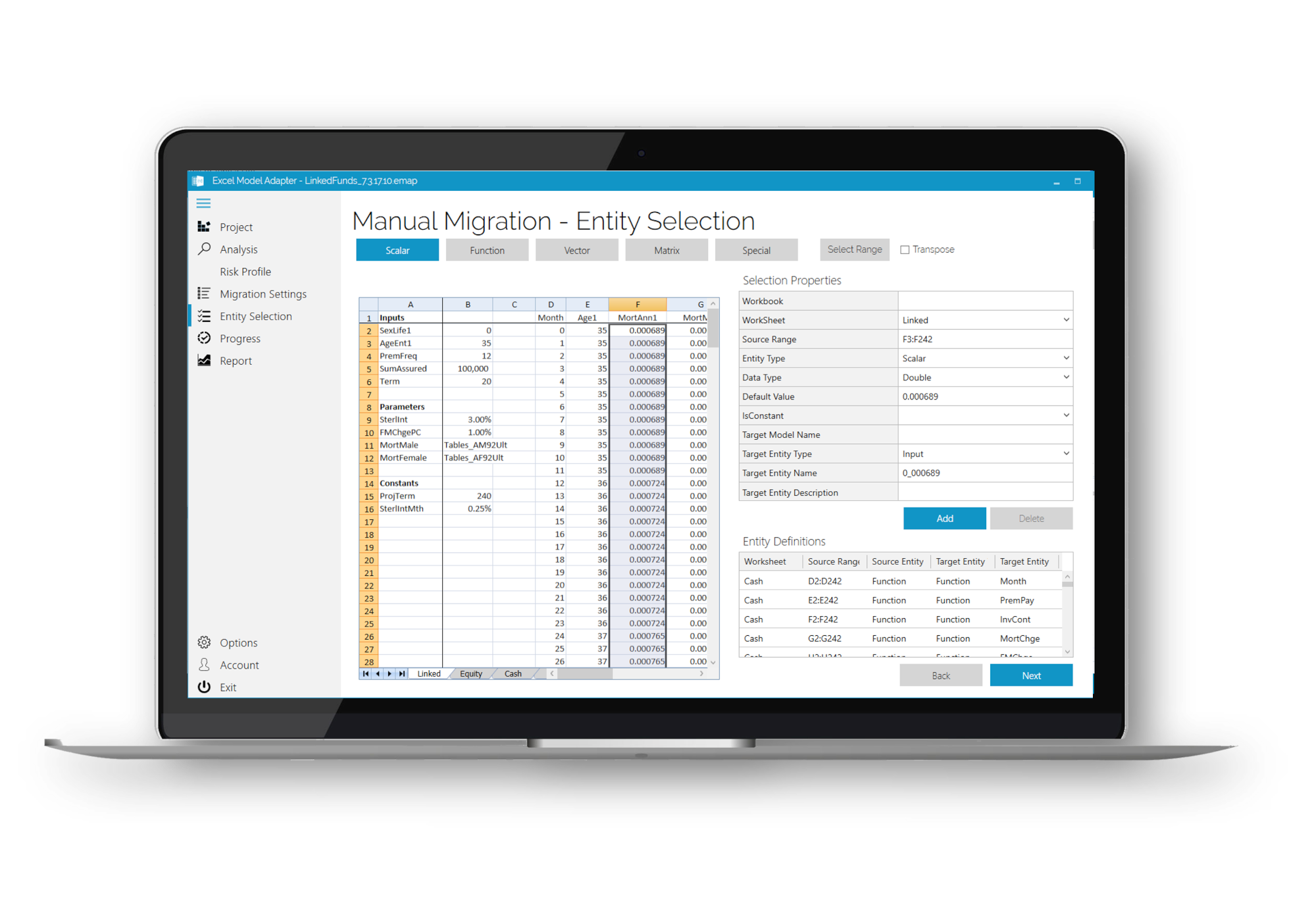 Converts all elements of the source workbook content, including data, functions and code modules (VBA) into corresponding models, inputs, parameters, functions, tables and tasks
Choose to convert an entire workbook, a specific set of elements (cells, functions, ranges, etc), or only the elements required to derive a particular set of results
Use the best-in-class interactive debugging features of the Mo.net platform to confirm that the project is working as expected
Coming Soon
Request a Demonstration
For more information regarding the EMA and to find out more about it's upcoming release, please get in touch.

>