The Mo.net Training Academy
Software Alliance is committed to your success. Whether you want to improve efficiency in your organisation, validate your modelling skills and knowledge, or excel in model development and design, we're here to help.

Designed and delivered by our in-house experts, the Mo.net Training Academy offers training and certification to all users of the Mo.net platform. Maximise your Mo.net investment with our comprehensive courses, tailored to a wide range of training needs for both small and large teams.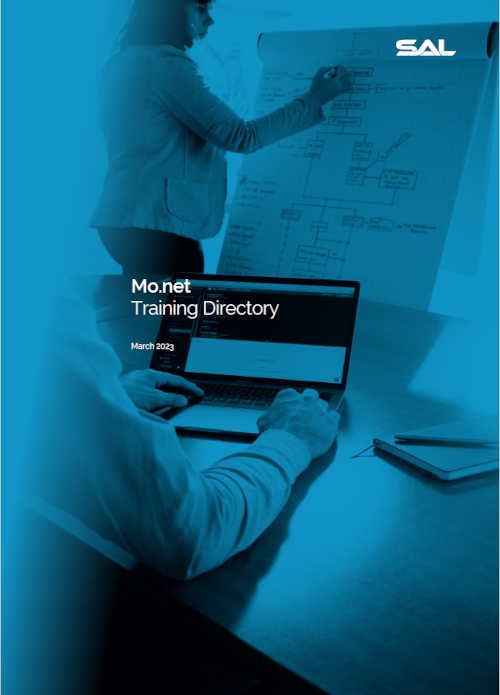 Training
To support our clients, we have developed a range of training courses covering the different parts of the platform and accommodating different levels of expertise & experience. All courses can be delivered from our UK-based training centre or on-site at a client office.
Certification
Certification is tailored for Mo.net professionals to display their skills, knowledge, and prove their abilities to employers and clients. Following a Software Alliance course, every participant gets an opportunity to undergo a post-course assessment.
Why Choose Us
Training directly with Software Alliance provides users with a deeper, more comprehensive understanding of the Mo.net platform, ensuring optimal utilisation and efficiency in real-world scenarios.


Flexible Training Options: We understand that not one size fits all and can tailor our training to your specific needs or use cases.


Networking: Attending one of our scheduled courses? Network with other Mo.net users and understand how they have implemented solutions using Mo.net


Expertise and Depth: No one knows Mo.net better than the team that created it. We ensure that the training is delivered with a deep understanding of the product's features, capabilities, and best practices.


Certification & Recognition: Our certification program is the only one officially endorsed for the Mo.net platform, ensuring validated & consistent expertise


Up-to-date Information: We make sure that our training includes current information about the software, including any recent updates, patches, or newly added features.


Direct Feedback Loop: We are always open to questions, concerns, or feedback. All of this can be relayed directly to our software developers and product manager, potentially leading to software improvements.


Get In Touch
If you'd like to learn more about our training services and how they can benefit your business, or if you have any questions, please contact us.