Introducing Operational Modelling Centre
Financial modelling platforms have traditionally supported the needs of two diverse user communities – model developers and operational model users. While the needs of the development community are well met, the existing / emerging governance, control, performance and audit requirements of the operational user groups are less satisfied by the existing "bimodal" solutions. These requirements are currently met (in part) by creating processes & procedures, and in some cases wrapper technologies, to artificially limit the way in which the model development platform can be used in an operational context. However, most of these processes are still susceptible to accidental or deliberate failure, such as a model user accidentally changing the code for a production model.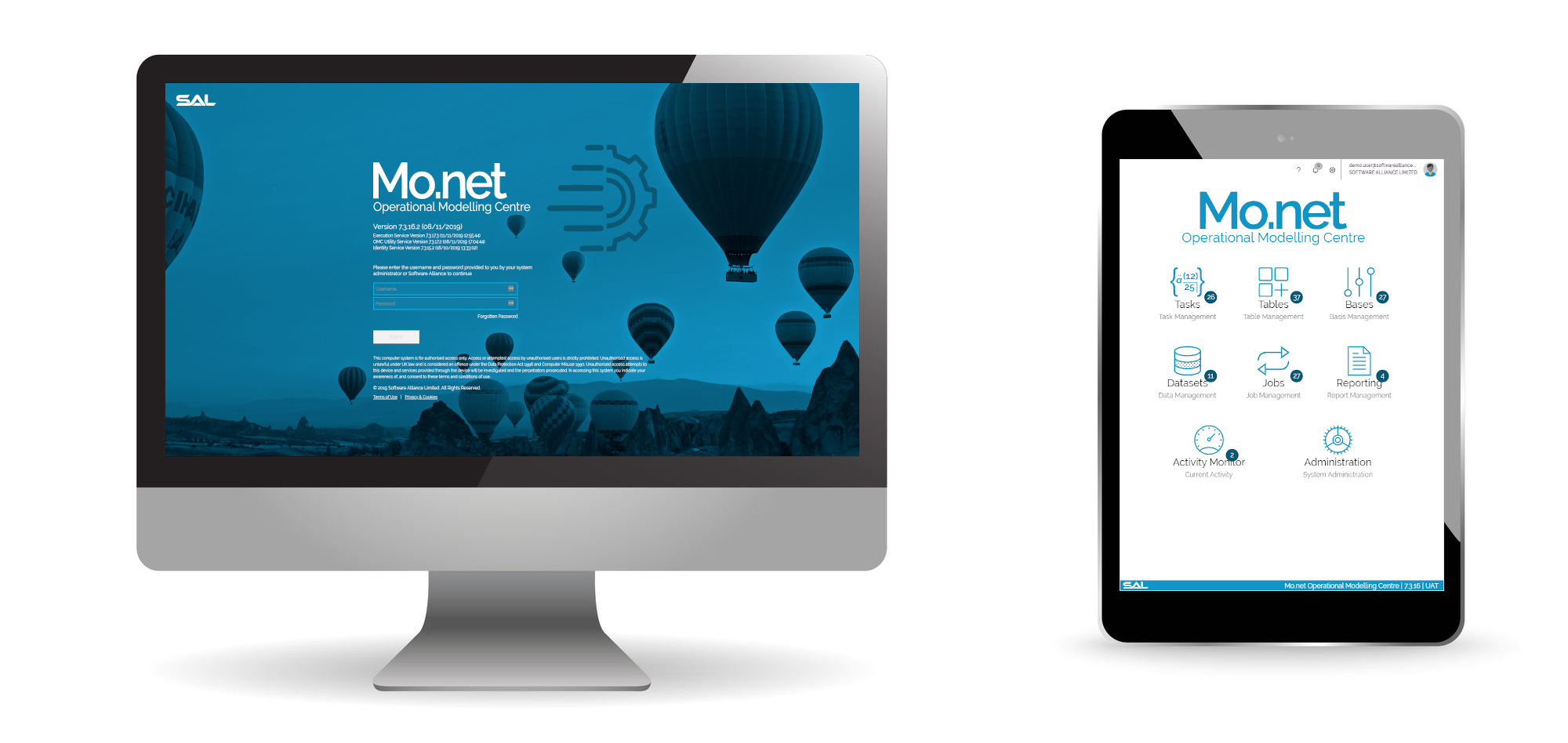 The Operational Modelling Centre is specifically designed to meet the operational modelling needs of all sizes of financial reporting enterprise. Combining a wealth of features to enable robust yet flexible governance & operation of all operational modelling activities, the Operational Modelling Centre ensures you're in control of your modelling environment at all times. Designed to operate in on and off-premise environments, from a range of devices, the web-based interface means that modelling operations are no longer confined to the actuarial desktop.
Fully controlled and audited amendment of modelling basis
Reviewing the existing operational modelling job history
Try It Out
We are now in a position to offer hosted trials of the Operational Modelling Centre to demonstrate its value in your financial modelling enterprise. Simply get in touch to arrange discuss your specific operational modelling requirements.