Are You Prepared for the Impact of IFRS 17?
The new standard will still require substantial changes to the way insurers operate, with major investments in systems and process needed to meet the 2022 transition date. Data, calculations, connectivity & governance, performance will all be affected. The most significant impact of IFRS 17 will be on an insurer's balance sheet, P&L and profit recognition patterns with no meaningful impact on the capital requirements & reporting demanded by Solvency II.
What's the Solution?
The open, loosely-coupled, service-oriented architecture of the Mo.net platform, together with its industry-leading performance and integration features, makes Mo.net a genuine alternative to legacy financial modelling platforms when responding to the challenges of IFRS 17.
Mo.net offers an environment allowing models to be developed, tested and run to meet immediate needs i.e project cashflows, calculate SII and current IFRS reporting values based on the cashflows and then extending to meet the needs of IFRS 17 such as the calculation of CSM and RA metrics. The promise of a genuine financial fast close is now possible using Mo.net, a modern, flexible and fully integrated financial modelling platform.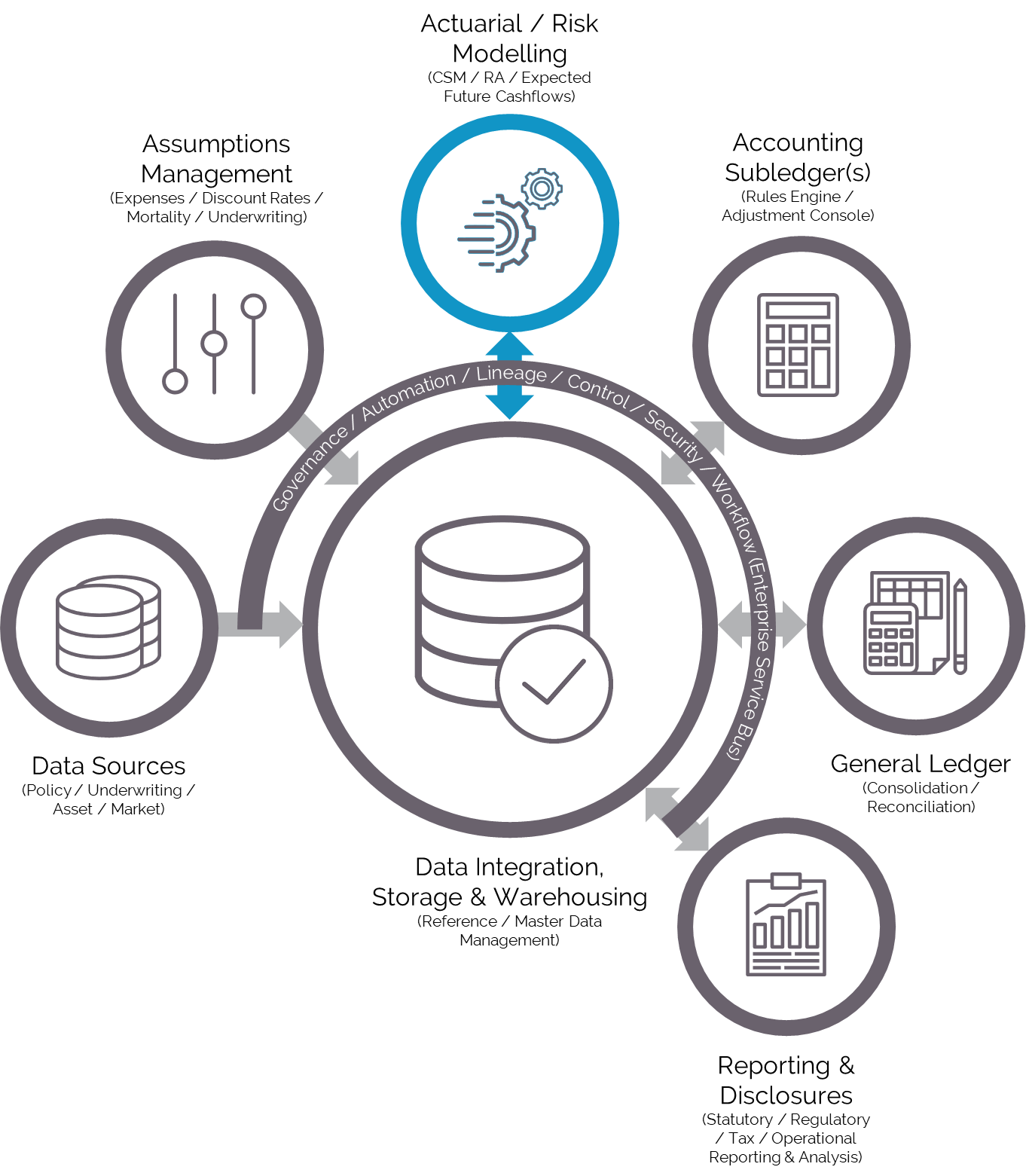 Once tested each Mo.net model is then made available as reusable enterprise services, consumable from any number of client systems consuming data & generating results in any format required and controlled from any device / platform – desktop, web, or mobile.
Mo.net is so simple to use that you can develop the enhancements yourself in the Mo.net platform without the requirement for a subledger. If you can use Excel you can use Mo.net and if required seek support from one of our model development partners.
With a modest light footprint models are inherently fast, flexible and scalable. The bottom line is you don't need to buy more tech for IFRS 17 as this can be achieved within Mo.net.
Read our white paper "Delivering IFRS 17 with the Mo.net Platform" to undertstand how adoption of the Mo.net Financial Modelling Platform can accelerate the delivery of your IFRS 17 plans.
For further information regarding the Mo.net Financial Modelling Platform and to discuss how Mo.net can form part of your IFRS 17 solution, please get in touch.