Achieve IFRS 17 Compliance with Mo.net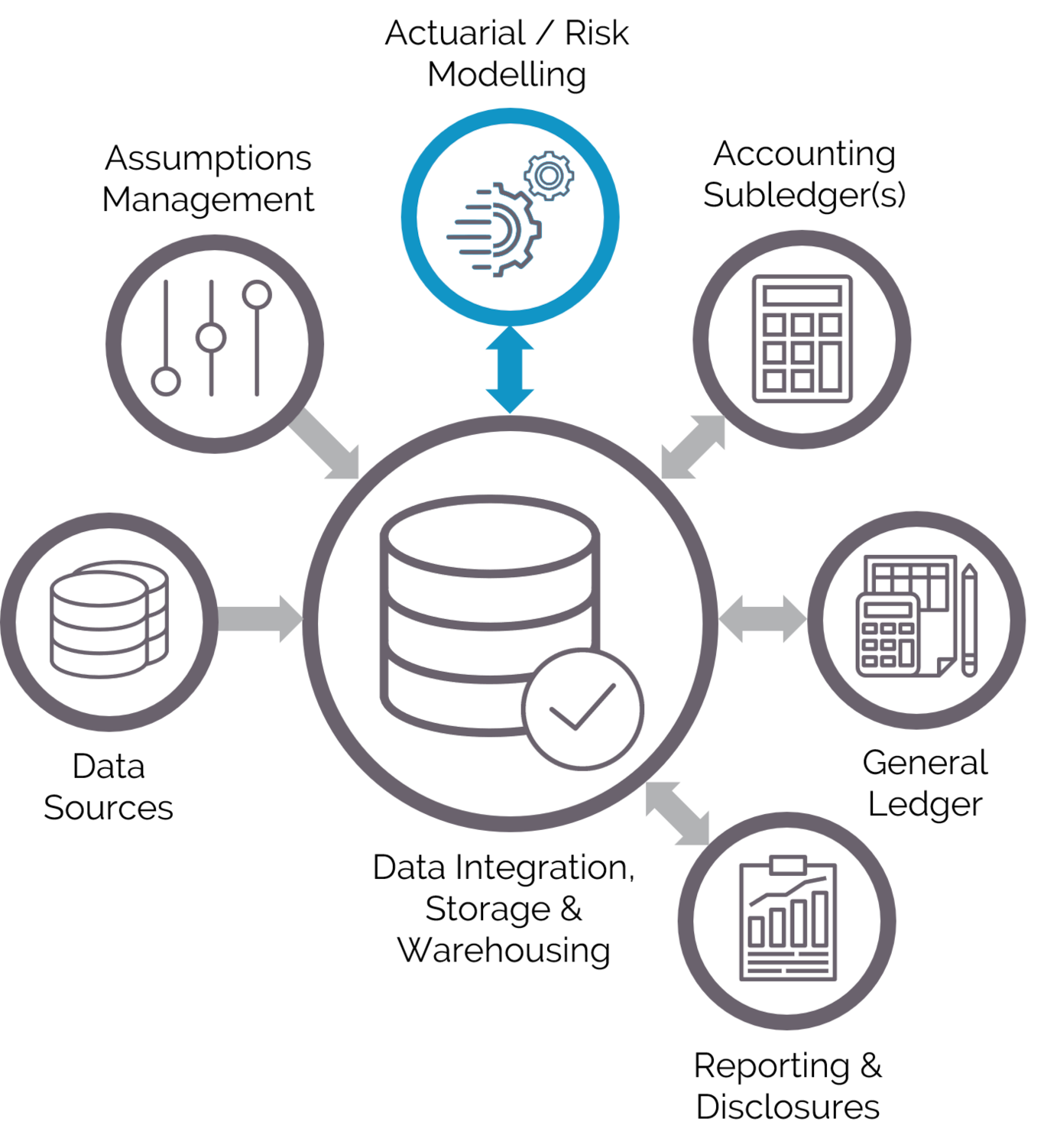 IFRS 17 presents major changes to international insurance requirements. The new standard will have a fundamental impact on the way insurers operate, with major investments in systems and processes needed to meet the 2023 transition date.

Now is the time to act. The open, loosely-coupled, service-oriented architecture of the Mo.net platform, together with its industry-leading performance and integration features, makes Mo.net a genuine alternative to legacy financial modelling platforms when responding to the challenges of IFRS 17.
The Mo.net IFRS 17 Solution
Robust Data Management
Mo.net provides best in class database and warehouse integration to provide industrial strength storage, analysis and grouping capability. The platform has range of connectors for all modern and legacy systems available during model development, testing and operational activities.
Rigorous Assumptions Management
The Mo.net Assumptions Manager provides rigorous control & change management of all assumptions used in operational modelling activities. The Mo.net Assumptions Manager can be used in conjunction with the Mo.net Model Development Studio and / or the Operational Modelling Centre to provide strict governance & approval of all assumptions used in any modelling task at any time.
Powerful Calculation Engine
Develop your own bespoke models using a core set of high performance, extensible building blocks & components to create the core elements for the CSM, cash-flow generation and IFRS 17 numbers. Due to it's modern, open, loosely-coupled architecture, Mo.net's offers unrivalled levels of speed and scalability enabling users to process significant volumes of information.
Orchestrated Controls & Governance
The entire model development & operational journey is strictly controlled with Mo.net Identity Services, Mo.net Source Control Connectors, and industry-leading operational controls over data, assumptions, model and results through the Mo.net Operational Modelling Centre. Manage end-to-end workflows using clear reporting processes and have confidence in full audit trail capabilities.
Rich Integration
Our ability to integrate with everything allows best in class complementary components (such as sub ledgers, general ledgers, BPM and BI tools) to be used to provide a solution that meets the specific needs of the individual customer. Mo.net also allows the power of any actuarial model / calculation to be harnessed from any other enterprise service, unlocking the value of consistent financial modelling across the business.
End-to-End Processing
Actuarial teams may also need to understand the impact of IFRS 17 on their business. IFRS Assess Enterprise provides the necessary governance, audit capability, and performance to support operational reporting. The promise of a genuine financial fast close is now possible using Mo.net, a modern, flexible and fully integrated financial modelling platform.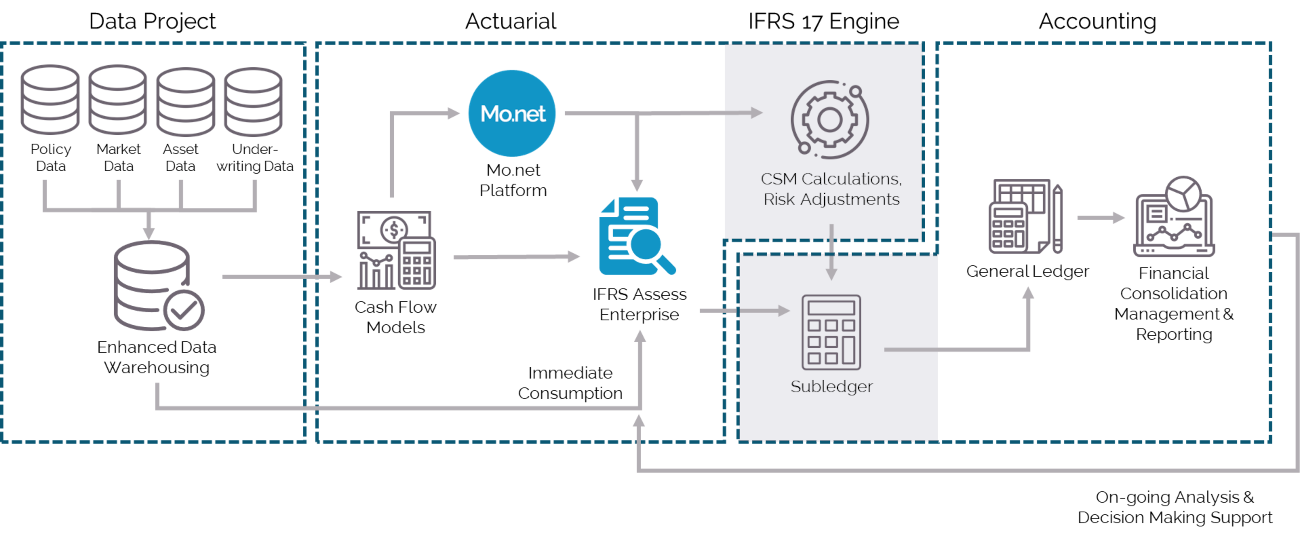 For further information regarding the Mo.net Financial Modelling Platform and to discuss how Mo.net can form part of your IFRS 17 solution, please get in touch.